About Me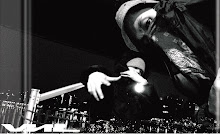 VNL is project with the skateboard and graffiti in the element. We are liking robbed scene, plant, and bay shore district, etc. that it is influenced by us. And, it introduces neighborhoods and an interesting scene.
View my complete profile
re:release frontline and starscream tee size M~XXL 
kill the street
tunnel eye
Accident resulting in injury Or death
vandal tee seleQt
Reception of an order vandal tee select
price japan¥4500 all foreighner please contact us $ £ etc. size M-XL
sampLARG
graffiti magazine
It is a magazine that projected the current state of London. The zomby of DDS is answering the interview.
world news hard core
vinyl skatebords
Represent 078side
His name is ShuheiTsubakizaki.
The trick and the line that he invents are the people who shoulder very nice Kobe of the future.